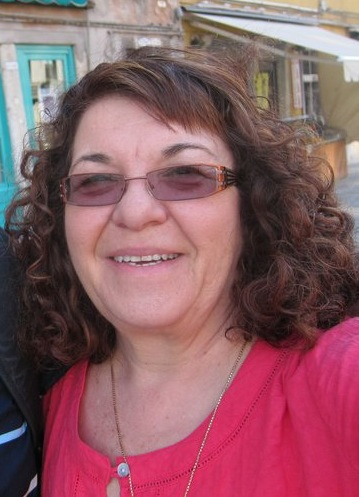 I started to attend Israeli dancing classes in the mid 1990's – I can't remember exactly when! I was at a netball committee meeting & one of the members went around the table asking if anyone would be interested in joining a class that was starting for beginners. I was very overweight at the time & when she came to me, she seemed to think I would not want to go but felt that she could not exclude me. I went along & from the huge class that started, I am the only one still dancing! (Not as overweight as I was then)
I loved the dancing from the start, I loved all the tunes & because I can speak Hebrew, I enjoyed learning the words to some of the songs that we danced to. I looked forward to each week's class & was disappointed when the end of class arrived far too quickly.
Illness prevented me from dancing for the most part of 2004, 2005 & 2006. I returned to a ZOOZ beginners' class in 2007 & was happy to discover that I remembered most of what I had learned previously. In 2008 I joined the Tuesday night class which was a bit more challenging. I attended the ZOOZ camp in Rosebud in 2009 & as I did not want to forget the more advanced dances that we had learned at the camp, I decided to attend the Thursday night class too. I found that because of the time I had not danced, I had missed out on a lot of dances but was able to learn all the amazing new dances that Richelle, Belinda & Cindy were teaching. I have since managed to learn some of the dances I missed out on & try when I can, to follow the steps of the others.
During 2010, Richelle asked me if I would like to train to be a teacher. I felt very flattered & immediately agreed. I now attend as many classes as I can – sometimes up to five times a week! The only class I have yet to attend is the partners' class but hopefully that will happen in 2012!
************************************************************************************************************
Annette is now working & assisting Richelle & Belinda with the new beginners - low intermediate classes on Monday nights & Tues morning, & also assists Cindy on Thursday mornings with the new beginners to intermediates. She has great natural rhythm & helps out in the more advanced classes by dancing in the centre. And...yes... Annette DID take up partner dancing in 2012! :)